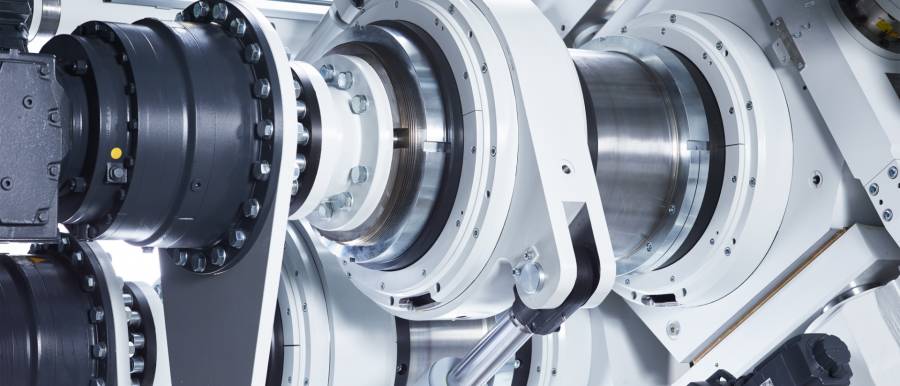 Our Technical Expertise 90 Years of Know-How
and High Standards
In a rapidly changing market, we constantly develop new belting solutions.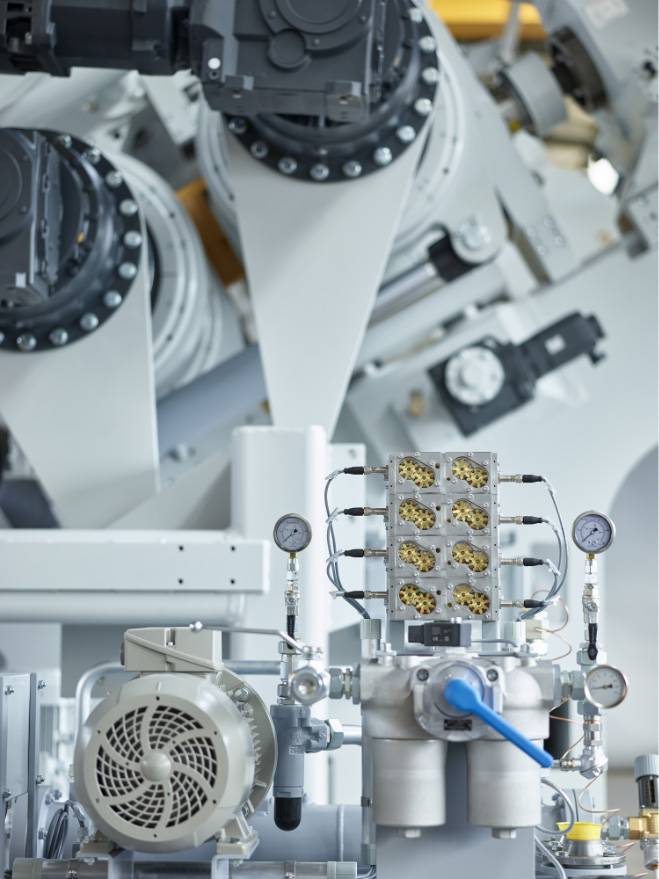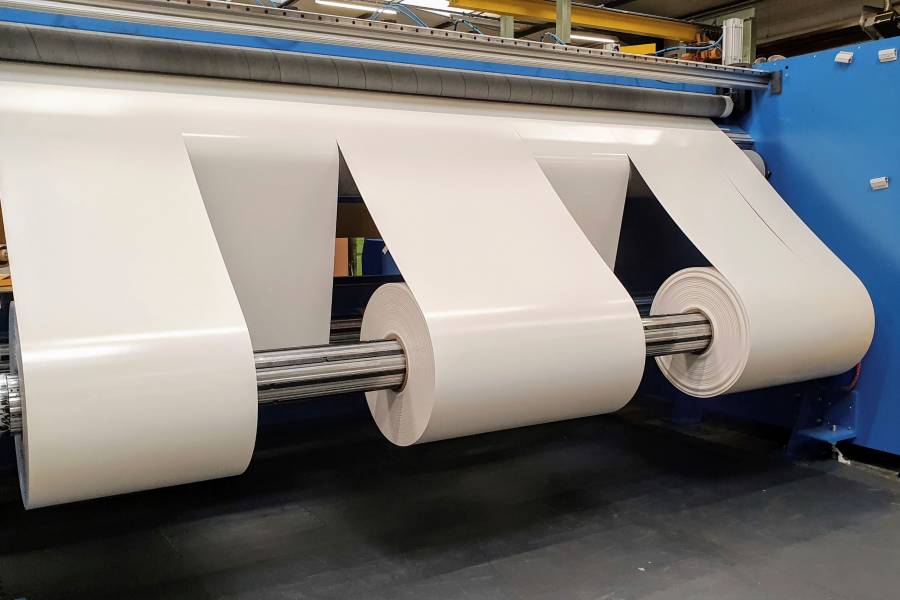 Our Know-How
Reveyron has an extensive background in producing and fabricating light conveyor belts. Our expertise, knowledge of raw materials and production processes guarantee products of high quality. In addition, our flexibility and know-how allow us to fabricate tailor-made belts for specific application processes.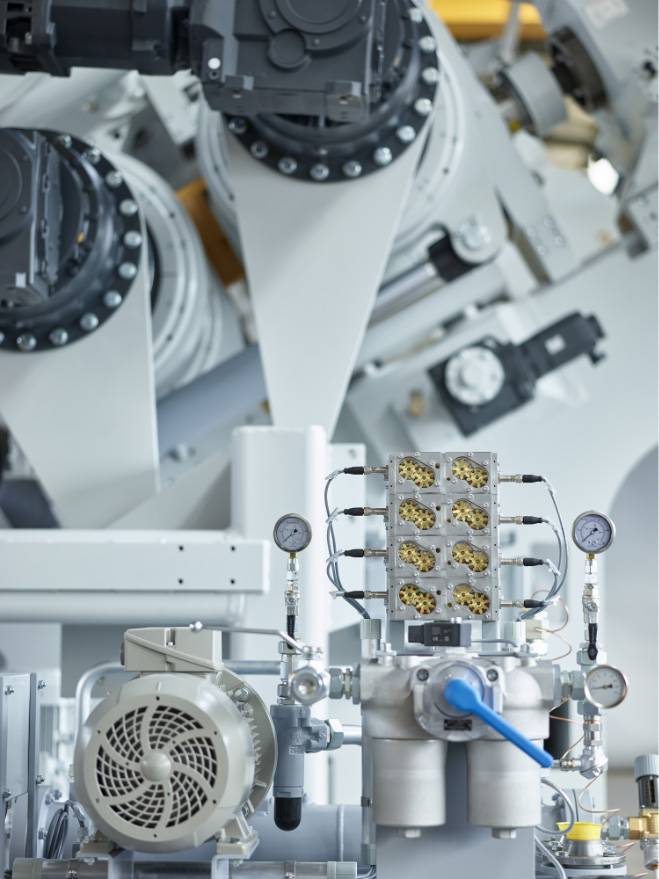 Research & Development
We anticipate our customers' needs and thus develop and create new products.Close relationships with suppliers enable us to co-develop our own raw materials to suit your needs. Our goal is to constantly improve technical properties and performances of our belts.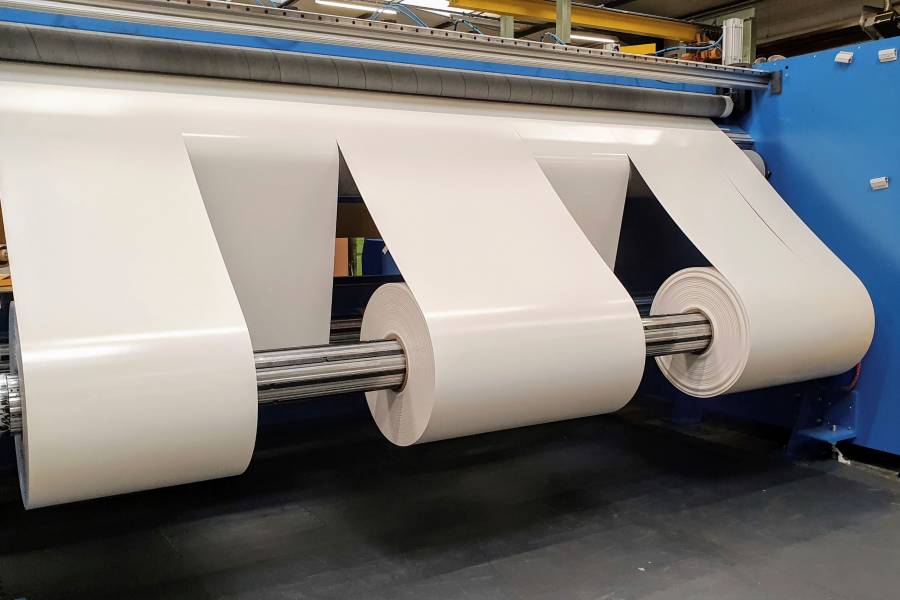 High Performance Calender Lines for TPU Coating
Our two calender lines generate considerable synergies in the production of conveyor belts. Our first line, using a unique powder-coating process, produces a large product range of technical PU belts. The second line, using state-of-the-art technologies, is a key investment for Reveyron and allows the calendering of high performance TPU's in the width of up to 3 meters (118 in). Those two lines combined provide flexibility, adaptability and a large production capacity in order to respond even more effectively to the technical specifications that our clients demand.
Our fabrication units can fulfill all types of fabrication requests.In our modern facilities, we can:
splice; using punching equipment and presses up to 3 m width (118 in),
weld profiles, tracking guides, and Compart™ sidewalls,
weld cleats/flights, using high frequency machines,
seal/cap edges (FPS),
apply mechanical belt fastener/lacing in metal or plastic materials.
In our metal fabrication and assembly unit, we produce machinery such as belt bend conveyors, slitting machines and other types of equipment.